Ten years ago, it was a term that no one had heard of, but now, it's becoming the new "normal" for Toronto's entrepreneurs and freelancers. So what exactly is "Coworking"? Coworking is the creation of inspiring, collaborative, and community driven workspaces that are drawing independent professionals out of their home offices, and into a creative and welcoming work environment. Running your business in a shared space has many advantages. Typically, the reduced overhead cost is the driving factor. A monthly membership costs significantly less than a professional would pay for a traditional office lease, and the perks that go along with it are invaluable. Coworking gives likeminded professionals the opportunity to network in a less structured environment. It's an excellent source for referral business, and a great way to connect with others who offer complimentary services. Best of all, it allows independent professional to escape the isolation of a home environment, and many of them offer 24/7 access. There are already over a dozen coworking spaces scattered across downtown. MakeWorks, located on College Street near Dufferin, is a 10,000 sqft creative studio surrounding by boutiques and bars. Their members are a mix of hardware start-ups, designers, developers and freelancers. MakeWorks is also known as Canada's leading shared research and development lab. Members can create their own prototypes and electronics all under one roof. Additional hands-on resources include 3D printing, ceramics and woodworking. BrightLane, located on King West in the Fashion District, boasts 30,000 sqft of inspiring space spread out across three levels. It is pet friendly and offers member access to a rooftop terrace with a BBQ. Educational workshops are offered on a regular basis and there are 11 meeting rooms available for presentations and group work. For Toronto's local artists, Creative Blueprint is the perfect place to connect with like-minded individuals. Their coworking space, known as the Foundry, is located on Bathurst near Dundas. They offer full and part-time memberships as well as private individual offices for rent. In addition, they have art studios available. Studio renters enjoy the added bonus of a rooftop patio, café, and an art gallery. The gallery can also be rented for private events or week-long exhibitions. If you are a freelancer and feel like the walls of your home office are closing in around you, book a tour at one of Toronto's fabulous coworking spaces. Some facilities offer day passes so you can try it out before you commit to a monthly subscription. You never know what kind of opportunities could come your way when you move your career into a shared space. The Advantages Of Coworking Office Space For Wholesaling CEOs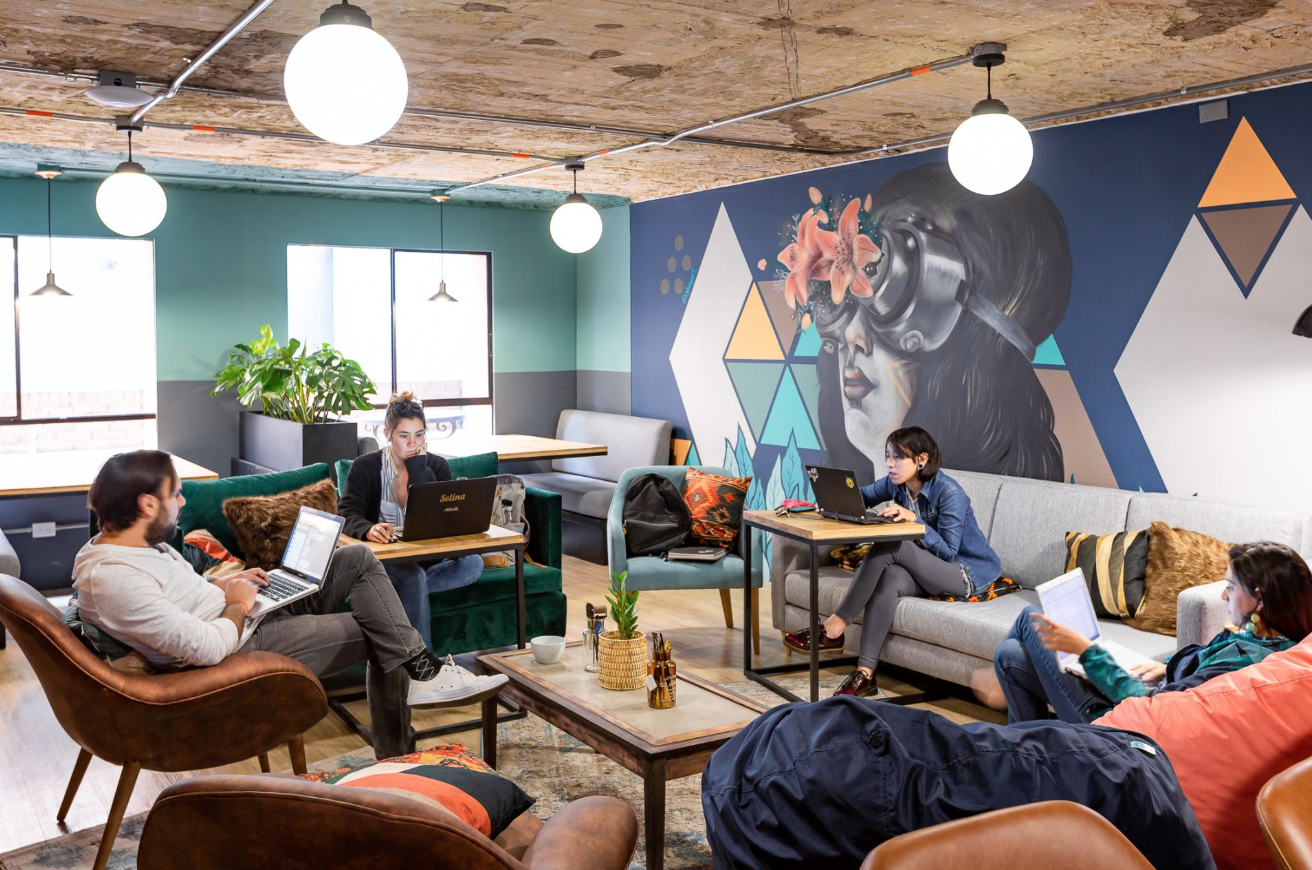 What are the benefits of joining a coworking office space for wholesaling CEOs?
Just as technology and real estate have evolved over the past few years so has office space and the options for wholesaling CEOs and their businesses.
Many real estate investment companies and solo investors have shunned big office operations recently. The heavy overhead simply no longer makes sense for many, especially with outsourcing to freelancers accounting for much of their staffing today. Others have found having a retail storefront to be a huge boost to their businesses even though it brings more expense.
Working from home is one of the biggest perks of being a wholesaling CEO and real estate investor today, but it isn't right for everyone. In fact, it can be a nightmare for those with spouses and children at home, or those that thrive on interaction.
This all makes coworking office spaces incredibly attractive for investors. Coworking or shared offices have been popping up all over the world at a rapid pace. They offer a flexible work space at very attractive prices.
For a low daily or monthly rates independent professionals can get access to professional office space, a great address, mail boxes, business equipment, high speed internet, a receptionist, stunning conference rooms and more.
However, this is all just the tip of the iceberg when it comes to the benefits of leveraging coworking spaces for property wholesalers.
Experienced industry pros know that their success directly relates to the number of new contacts that they make each day. Coworking makes making new connections and generating new real estate leads easy.
It immerses investors in a pool of other professionals, and their clients, while building in networking and even free press and collaboration opportunities. Many others drop tens of thousands for the chance of creating these moments. 平租辦公室 provides a huge ROI boost for wholesaling marketing and an edge over competitors. In fact, it is so powerful that some may consider joining or at least regularly visiting several of these office spaces each month as one of their strategies.
The really forward thinking may consider opening their own shared spaces. This can eliminate any office related overhead as other members will be picking up the bill, while building in endless warm networking and lead generation opportunities. For some this could even become the epicenter of their new empire for wholesaling a higher volume of houses with ease each month.
Want More? Claim Your FREE Real Estate Investing Blueprint on How to Quit Your Job in 19 Weeks or Less Valued at $297 Absolutely Free! PLUS Listen to over 95 hours of content rich podcast episodes for FREE
Sean Terry is a Real Estate Investing Mogul that hosts the #1 Real Estate Investing podcast in iTune